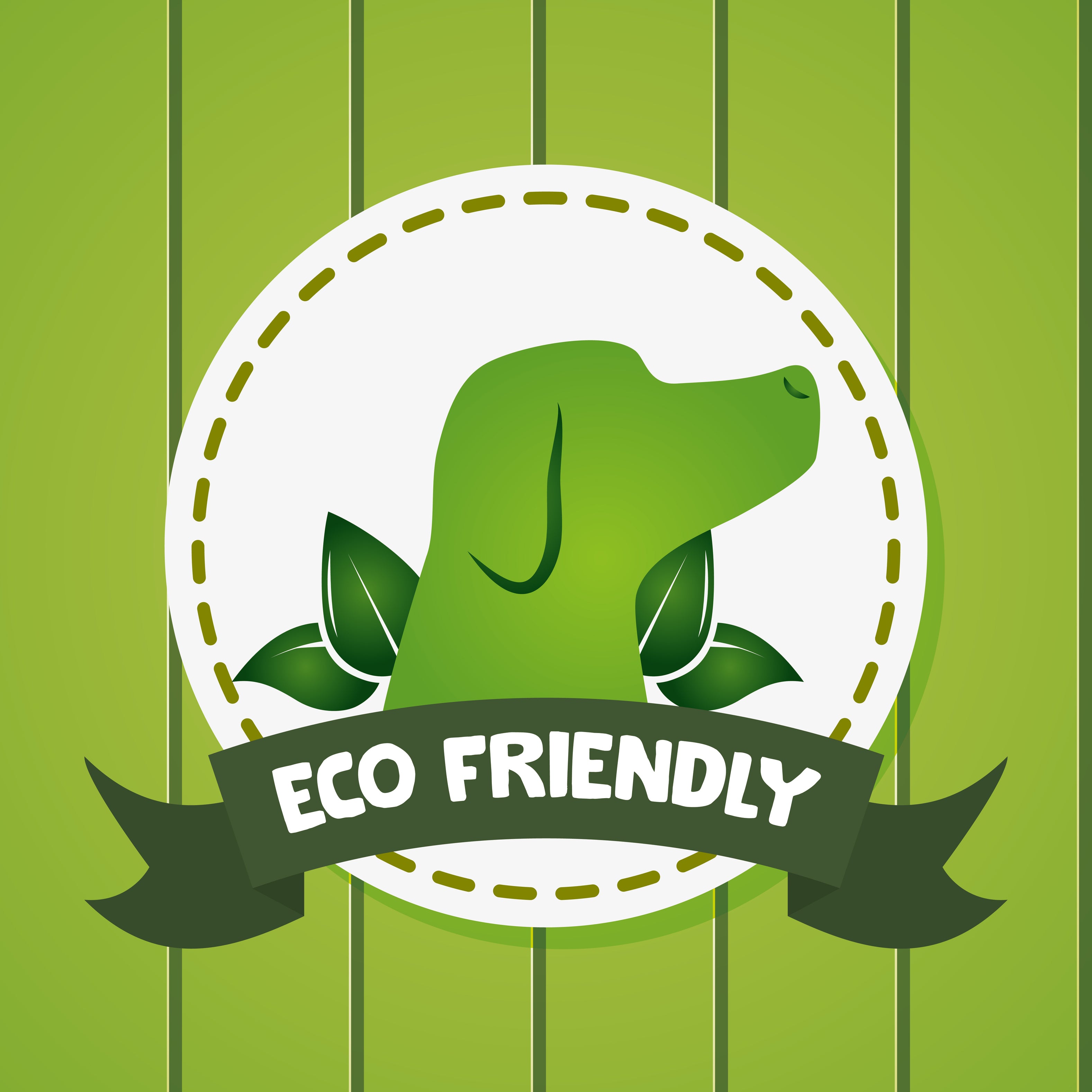 6 Ways to be Eco-Friendly as a Pet Owner
6 of the Best Ways to be Pet Eco-Friendly for a Better Environment
Do you want to do more for the environment? Separating your trash into recycling bins is just one small part of it. As a pet owner though, you need to be responsible for your pup too. It's not just about keeping them safe and healthy, but if your dog could use opposable thumbs to help you separate that trash, he totally would. (And he swears he would not even try to eat it, honest!)
Fortunately, there are ways to be pet eco-friendly to merge with other green habits. Here are 6 of the best ways you can become pet eco-friendly in your home and community too!
1) Recycle pet food containers
You're probably a pro at recycling cans or plastic bottles. But don't forget that your dog's pet food containers can likely be recycled too. Check the packaging for the recycling symbol to see where it goes. Some of it is steel or aluminum, which can be rinsed and thrown in with your soda cans. Ditto for plastic containers.
Some things can be repurposed as well, for use in other ways. As for items in the gray area like foil pouches and such, opt to only buy pet food that comes in recyclable packaging. Your local recycling program can also answer your questions about what they will and won't accept so give them a call. Better yet, pop by with your dog to say hi and see how you can help!
2) Cut down on all plastic consumption
Plastic is a tough one because it is literally EVERYWHERE and it is exceedingly hard on the environment. It's a good idea to limit plastic products for your dog too. Those plastic food and water dishes are easy to crack and can leach chemicals into what your dog consumes. Yuck!
We know dogs will eat pretty much anything, but we don't want them getting toxins in with their water and food. Instead, look to something safer, like ceramic bowls. Or if you fear that breaking, choose stainless steel. Additionally, choose toys made from recycled or safe natural materials.
3) Give old gear away
If your dog has outgrown a collar, bed, toy, clothing, or any other doggie accessory, don't throw it away! Your local animal shelter or rescue organization would LOVE to have it. You keep it from clogging up landfills AND you make another dog's day. It's a win-win!
4) Gravitate toward green products
Green products that are eco-friendly and good for our environment exist in every product category. By shifting the way you buy, you're helping create demand for things that won't ruin our environment for the generations of people (and dogs!) in the future. When demand for green products takes over all else, companies shift and we're left with only good things for our world.
And when you simply can't avoid buying something that isn't technically green, be sure to take along your reusable shopping bags to spare the world of some plastic contamination.
5) Go greener on your food too
Processed foods create so many greenhouse emissions to create. Sidenote: they're horrible for your health. While the occasional Twinkie won't disrupt much for the average human, you get what you put into your body. The same goes for your pet. Hopefully, you're choosing food for both of you that is real and made from natural sources.
If you have the space to do so, grow some of your own fresh produce. If not, take doggo over to the farmers' market and grab some fresh-from-the-earth treats you can both share, like carrots!
6) Start using compostable poop bags instead of plastic bags
Eco-friendly pet waste bags are convenient and easy to use, just like regular plastic bags. When they're compostable, you can help save the environment from more plastic waste and remove contaminating poop all in one.
Many communities and parks have special doggie trash bins that are exclusively for tossing out your dog's bagged-up business. But even if it goes right in a regular bin by mistake, it's far better than the petroleum-based bags that were being used before compostable and biodegradable bags came on the scene.
Natural poop bags are an eco-friendly choice that lets you care for your pet and the environment in one. Just be sure you're choosing a brand that is certified to be compostable and biodegradable. You can look for the logos to know for certain.
You'll always find them on Mochi's Paws Compostable Pet Waste Bags, the perfect solution for picking up after your pet!